Earn Your MPA 100% Online
High-quality online education to give you an industry edge
Download a FREE Program Brochure
To get this detailed info and speak with a program manager, complete the form below.
Note: All fields required.
Preparing Those Who Serve, to Lead
Learn to lead, manage and create long-lasting societal changes with our online Master of Public Administration (MPA). As the accepted professional credential for public service professionals, the MPA is essential for many elected and appointed officials at all levels of government.
Anna Maria College's online MPA program is a 30 to 36-credit hour curriculum that prepares you to serve as a manager in the executive arm of local, state/provincial, and federal/national government, and in the nonprofit sectors.
This program allows up to six transfer credits, which can be fulfilled by graduate coursework or even real-life professional experience. If you've graduated from a qualified police or fire academy and work in a relevant field, you may qualify for our Mid-Career Track, which allows you to substitute experience for up to six credits, reducing your course load from 36 credits to 30 credits. General Track MPA applicants may qualify for the Mid-Career Track if they have 4+ years of applicable field experience.
Making the decision to continue your education with an online degree from Anna Maria College is one of the best career moves you'll ever make. In addition to career advancement and higher pay, you'll enhance your critical thinking and research abilities, two vital skills that will help you succeed throughout your career.
Bachelor's degree graduates earn 67% more than high school graduates without a higher education degree or trade certification and 39% more than associate degree holders.1
Focus your studies by selecting one of five distinct specializations.
Anna Maria College is accredited by the New England Commission on Higher Education.
Five Specializations to Fine-Tune Your Credentials
Professions within the public sector reach far and wide, across many industries. Anna Maria's online master's in public administration offers the choice of five diverse specializations that give you critical knowledge in your specific area of interest.
This specialization includes a powerful core public administration curriculum paired with diverse training in public sector management at local, state and federal levels. The General Track is designed to offer maximum career flexibility for students who could see themselves entering multiple fields after graduation. Topics you'll cover include:
Conflict Management
Labor-Management Relations
Professional Government Management
The specialized criminal justice specialization will complement your professional aspirations by showing you how to apply those same management and leadership topics to law enforcement and criminal justice. Topics you'll cover include:
Justice Administration

Justice and Public Policy

Applied Research
Gain the most relevant knowledge and techniques needed to take a leading role in protecting the public, including risk analysis, international/domestic threat detection, inter-agency coordination, and public policy analysis. Coursework includes:
Foundations of Homeland Security
International Threat and Policy Analysis
Partnerships for Homeland Security
Gain the most current tools and techniques to provide leadership and direction during and after a wide variety of crises, including weather disasters, terrorist attacks, hazardous chemical spills and healthcare epidemics. Coursework includes:
Emergency Management Operations Framework
Special Topics in Emergency Management
Emergency Management Administration Capstone Project
Train to become a fire chief or other public safety leader. This specialization combines executive leadership development with courses in fire safety and EMS administration, giving you the skills and knowledge necessary to manage the complex challenges facing today's public safety professional. Topics include:
Creating a Customer Friendly Organization
Labor-Management Relations
Fire and Emergency Services Capstone Project
A Mission of Excellence
The mission of Anna Maria College is to foster our students' intellectual involvement, career preparation, social awareness, dedication to justice and peace, religious and moral sensitivity, and to facilitate a lifestyle capable of sustaining these within balance.
Request Info
Online Flexibility to Suit Your Schedule
With the flexibility and convenience of an online program, you'll be able to better balance your studies with your work and family commitments. Each course is offered in an asynchronous, eight-week format, allowing you to complete your schoolwork on the schedule that's right for you.
A Curriculum to Foster Public Administration Success
Anna Maria College aims to provide an exceptional academic experience for current and future public service leaders. By focusing on leadership and management practices that are most relevant (and most effective) in public sector organizations, our online MPA develops graduates capable of meeting the challenges faced by today's public sector leaders.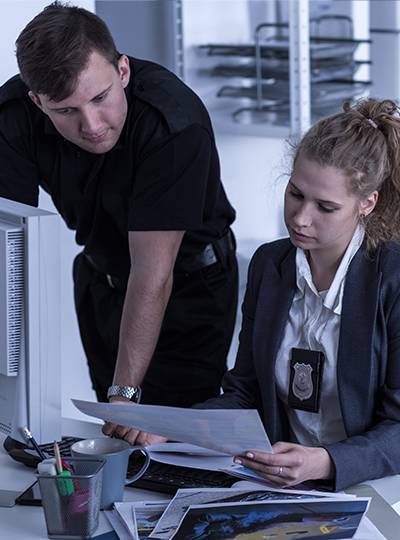 A Versatile Degree for Leadership
Public administrators hold a wide range of job titles, and public administration salary figures are substantial across many sectors and industries. For instance, in 2020, emergency management directors earned a median annual wage of $76,250.2 and the top 10% earned more than $142,870.2
Upon graduation from our online MPA program, you can pursue a number of roles within government agencies, nonprofit organizations or private corporations, such as:
Chief development officer
Emergency services director
Emergency management specialist
Public works director
Fire chief
Police chief
City planner/manager
Nonprofit management
Sources and Disclaimer
"Education Pays," U.S. Bureau of Labor Statistics. Retrieved on November 1, 2021, from http://www.bls.gov/.
"Occupational Outlook Handbook," U.S. Bureau of Labor Statistics. Retrieved on November 1, 2021, from https://www.bls.gov/.
Anna Maria College was approved by the Commonwealth of Massachusetts to participate in SARA, and became a SARA institution in 2021. At this time, only California is not a member state. If you reside in California and are interested in taking an online class at Anna Maria College, please fill out the request form to get in contact with a program manager.